Canadian Home Trends Magazine
Canadian Home Trends Magazine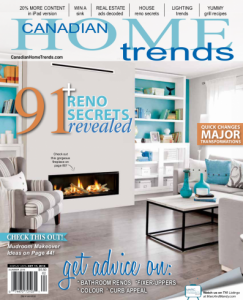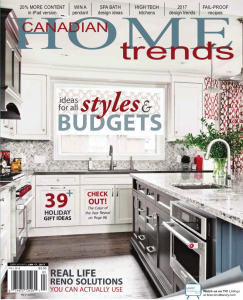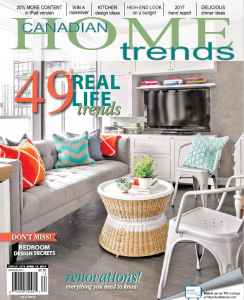 Our readers are Canada's most sophisticated quality conscious readers who are university educated and hold large disposable incomes. They are seeking the latest in technology and design for their home. CLICK HERE TO BROWSE A DIGITAL VERSION OF OUR CURRENT ISSUE!
The Marc & Mandy Show

The Marc & Mandy Show follows a married, multicultural hosting duo as they discuss home décor, food, entertainment, celebrities and lifestyle interests. Marc and Mandy's unique onscreen dynamic explodes with enthusiasm, and their ability to relate to viewers at home with lighthearted humor makes for a fun-filled half hour.  CLICK HERE TO VIEW SAMPLE EPISODES OF THE MARC & MANDY SHOW!
Why Combine TV & Print?
TV produces the most stimulating form of advertising possible, engaging viewers with both audio and visual stimulation at the same time. Magazines, on the other hand, give physicality to your message. You can spend a lot of money trying to get someone to download an app and they deleted it; they come to your website and they leave it, but you give someone something in their hands and the physicality of that is really powerful. Combine that physicality with the audio and visual engagement provided by TV exposure and you have created a powerhouse campaign that will truly drive your message home!
Combining print (Canadian Home Trends Magazine) and TV (The Marc & Mandy Show), allows you to reach consumers through multiple platforms, creating that powerhouse campaign that will maximize your ROI all in one, convenient package!
Sign Up for Industry Updates
Stay up to date on the latest news from Canadian Home Trends Magazine! You will receive 1-2 emails each month with updates on upcoming issues, complimentary digital access to each new issue, special remnant opportunities, editorial opportunities, industry events and more.
[wysija_form id="1″]
Request a Media Kit
For more information contact:
Sales & Marketing Department
1-866-984-0940
sales@canadianhometrends.ca